From 25 years we prepare events for the most demanding clients. We have a brilliant location and space so we can arrange event according to your needs.
We have three main spaces, but we also create events in the courtyard of the U-Jazdowski Castle.
1. Terrace
Area: 240 m²
Number of guests: up to 180 people at rectangular tables (various configuration settings), up to 120 people at round tables (10 persons), up to 300 people standing
Advantages: a unique view at Agrykola Park, ubiquitous plants and a large space that makes guests feel like the event is taking place outdoors, being in the center of the capital
Roof: no permanent roof, the possibility of renting a tent (steel structure, transparent tent foil that does not cover the view and the surrounding greenery) or we can set the roof organized by the customer
Additional information: the terrace is available depending on the weather, most often from the beginning of April to the end of September
2. Room with the view
Area: 60 m²
Number of guests: up to 55 people at the tables (two long rectangular, parallel set), up to 100 people standing up
Advantages: huge glass windows / doors with direct access to the terrace, beautiful view of the park, spacious yet intimate interior that is constantly changing
Additional information: the room is a communication route and an entrance to the restaurant
3. Big room
Area: 90 m²
Number of guests:up to 80 people at tables (rectangular, up to 60 people at round tables – 10 people), up to 150 people standing
Advantages: the room has a classic square layout, it is ideal for closed press breakfasts, conferences, company events. The space is directly connected with the courtyard of the Ujazdowski Castle and can be used during the events in the courtyard
Additional information: it is a space that we can completely close / disconnect from the rest of the restaurant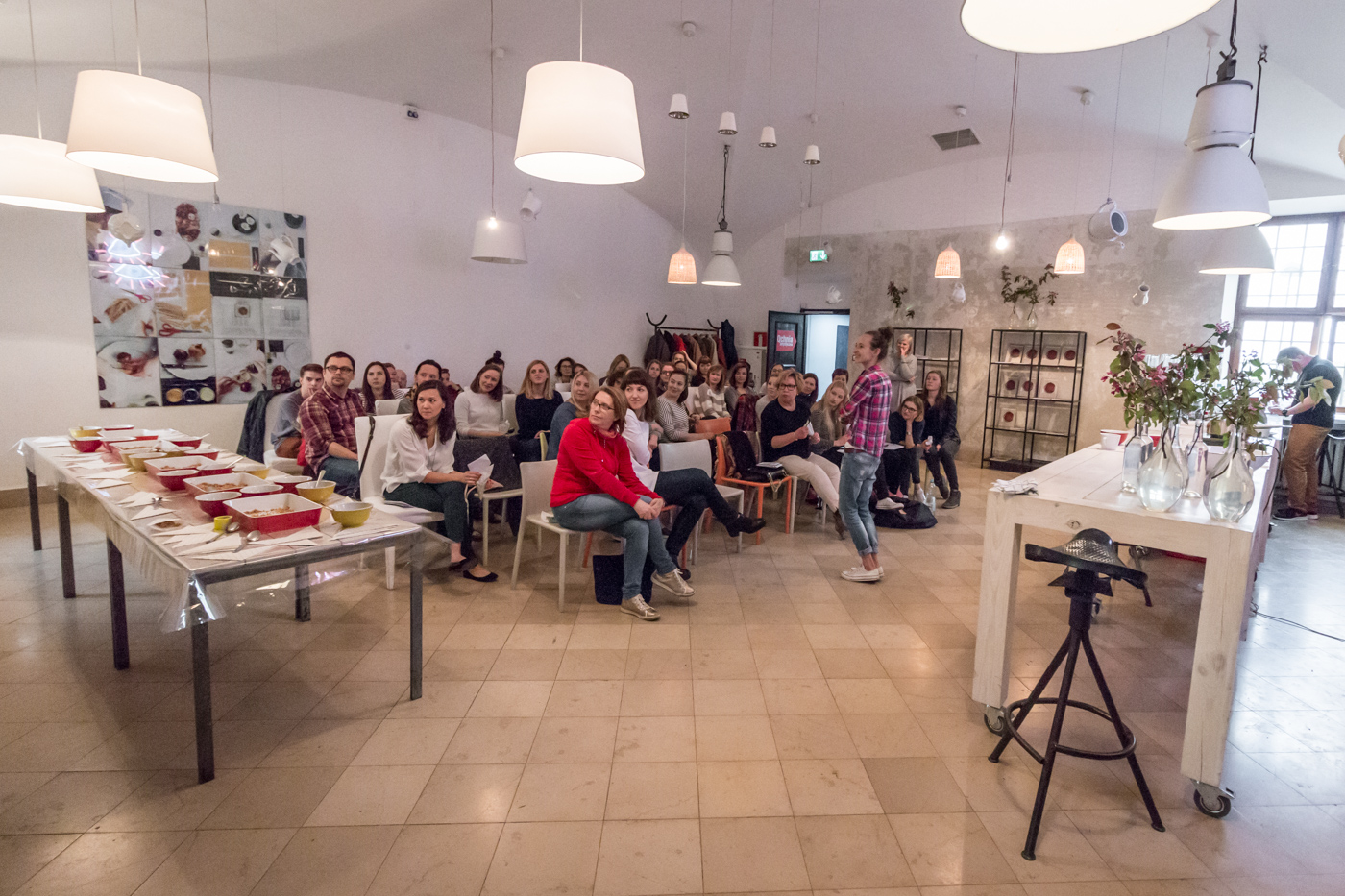 4. U-Jazdowski Castle courtyard
Area: 652,2 m² (open space + cloisters)
Number of guests: up to 270 at tables, 450 standing
Adventages: prestigious, central part of the Ujazdowski Castle, surrounded on two sides by beautiful cloisters, ideal space for large banquets, conferences, company meetings or concerts, but also large weddings!
Additional information: a roof available from April to the end of November, if you want to reserve this space, please contact directly with the Center for Contemporary Art – www.u-jazdowski.pl.
Events:
Conference, banquet, wedding, communion, birthday, business meeting or breakfast – regardless of the occasion, we will provide you the best culinary service. We will prepare a menu tailored to the circumstances, prepare dishes from the best ingredients, arrange the space of our restaurant or the place chosen by you in a unique way.
We arrange various types of events from private meetings in the family circle to large events for several hundred of people.
– press breakfast
– conference
– fashion show
– banquet
– business lunch
– christmas party
Soo… you want to change the restaurant in the showroom with a beautiful view of Agrykola Park? No problem!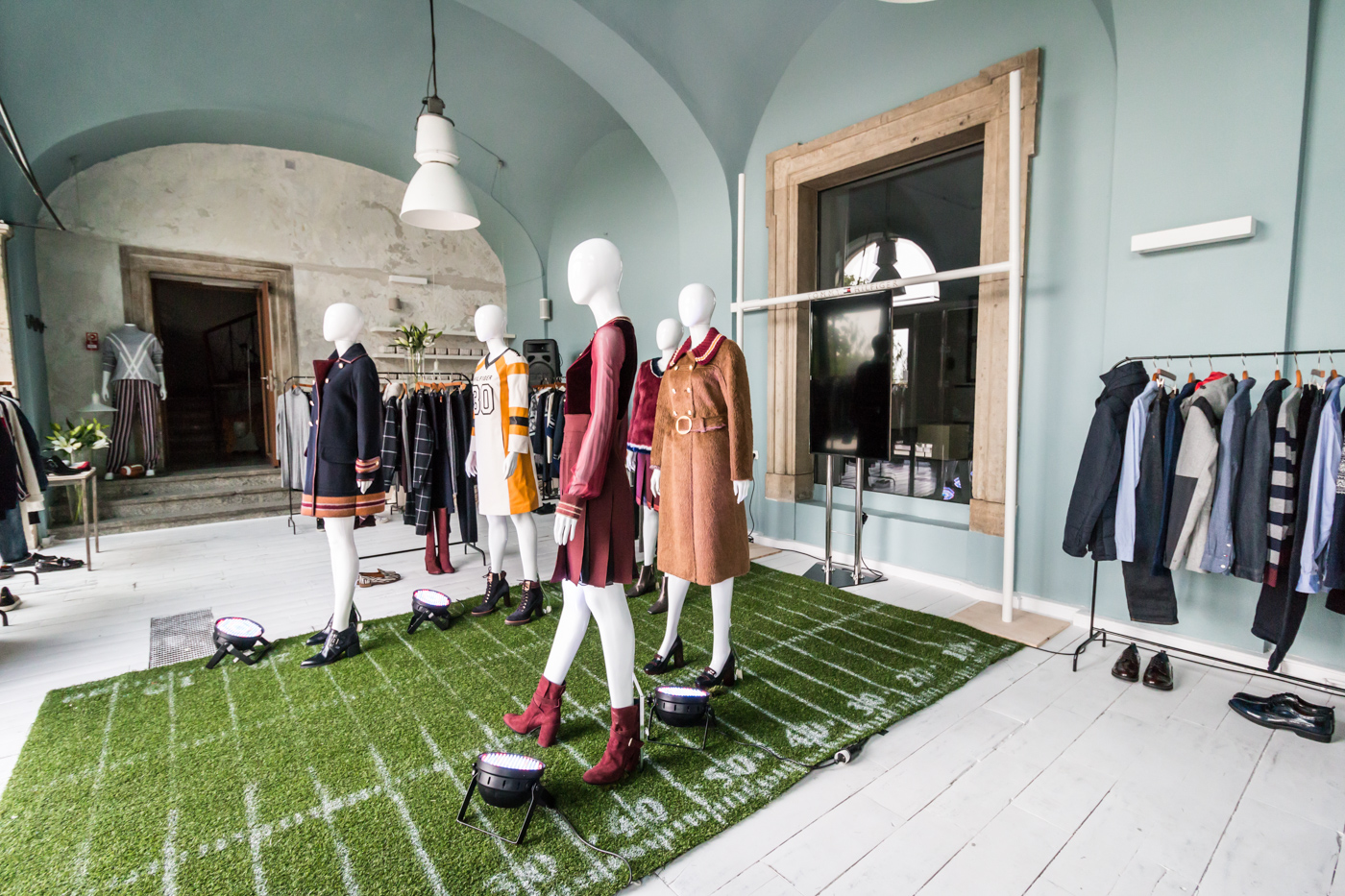 There are also situations that you want to celebrate especially. Sit together with family and friends at the table, talk, laugh and eat. Serve plates each other, taste, remember. Repeatability lasting for generations. Security and peace. Meeting is emotions. We know how to free them.
– wedding
– communion
– birthday
– at your place
Catering.
Our catering service is an innovative approach to flavors and presentation of dishes. We also provide flowers and decorations, ensuring that the whole event is consistent in style. We have 25 years of experience in organizing parties in our restaurant as well as catering events. We regularly refine our offer and are open to individual customer requests.
If you are interested in our offer, please contact us at: [email protected]
Tell us your needs and we will try to prepare the best offer